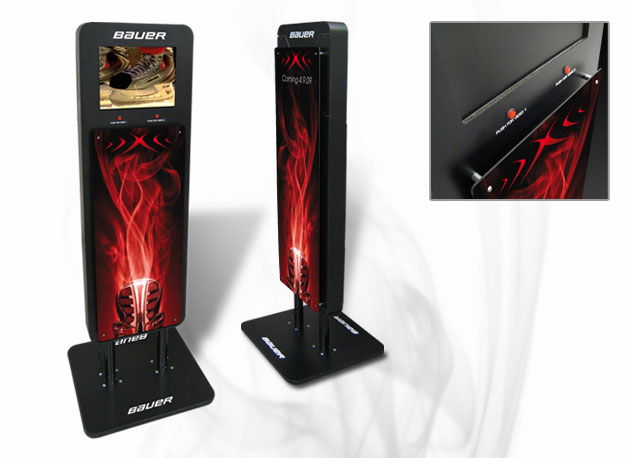 The new product display that keeps introducing new products.
Sleek, aggressive and eye catching, Bauer's Vapor X60 hockey skate line does it and this display follows suit. Push illuminated buttons and command your favorite NHL star to showcase the product. And when the next new product comes along, the interchangeable graphic enable easy updates. Cutting edge design meets fiscal practicality.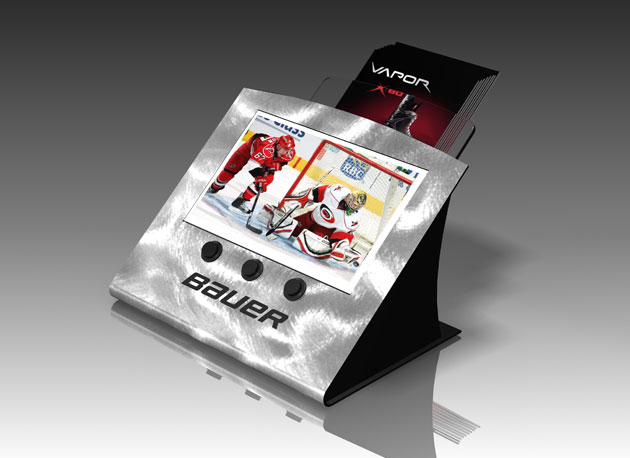 The interactive display you can't just skate by.
Video works. It bridges language barriers, and packs more data in than any other medium. So we gave customers product showcase movies, and leave them with product literature held in a custom holder. That metallic finish on the front? It's the gritty look of a heavily used ice rink.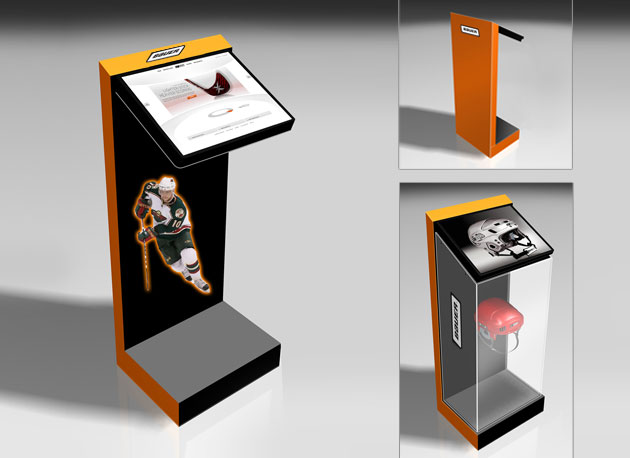 Have it your way.
One of the best ways to stay on the good side of your retail partners is to provide flexibility. So we designed this interactive display with an optional product showcase. Opt for three Plexiglas walls and feature new products within, or insert a back graphic and make the LCD monitor the focal point of the display. In either configuration, customers may watch a promotional video—just the way they like it.